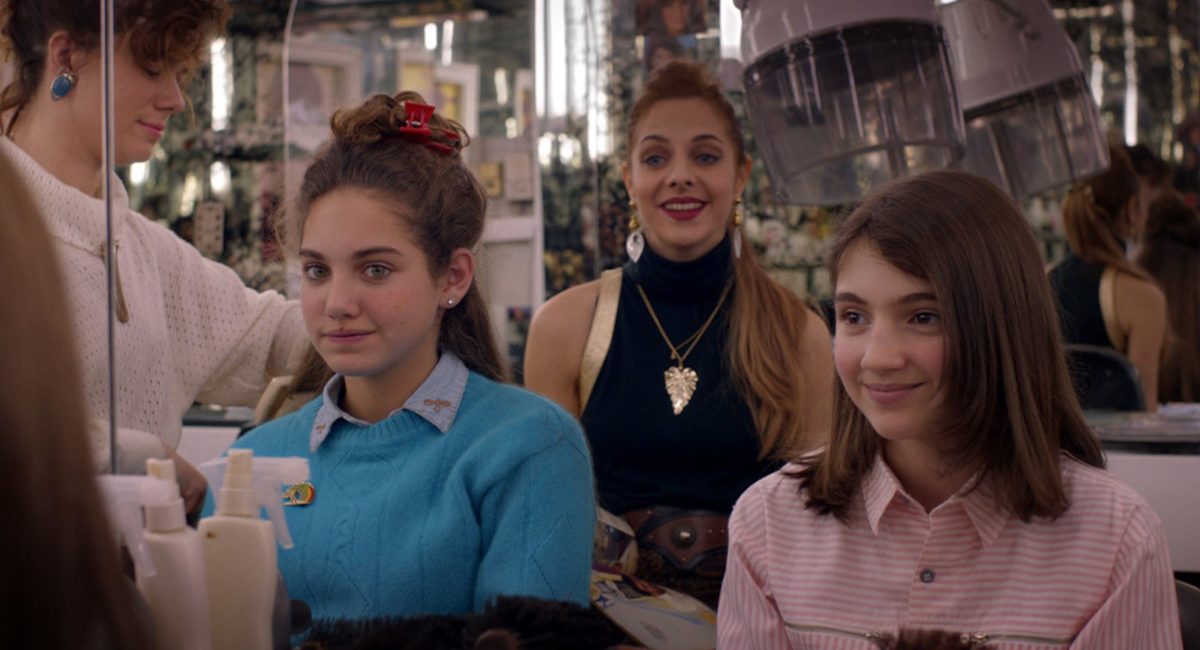 The future ahead
Constanza Novick | Argentina, Spanien
Från första kärleken till första skilsmässan. I The Future Ahead är det  vänskaps-relationen som spelar huvudrollen. Parrelationer och barn får ursäkta, men i den här filmen står de på birollslistan. I de tidiga tonåren i slutet av 80-talet är Romina och Flor oskiljaktiga, de delar allt men det är deras olikheter som präglar relationen.
Regissören Constanza Novick desikerar fenomenet barndomsvänner. Relationer som vi inte valt själva, som ett arv från vår egen barndom. Lika fulla av trygghet som av skavande positionering och ofrihet. Trots uppslitande konflikter, perioder utan kontakt är det något som finns kvar när allt annat rämnar. I Novicks subtilt berättade relationsdrama finns plats för både värme och dräpande cynismer. En fantastisk långfilmsdebut som vi starkt rekommenderar.
Trailer THE FUTURE AHEAD | Constanza Novick from Loco Films on Vimeo.
Dela evenemang:
25 Feb 16:00
Regi:

Constanza Novick

Land:

Argentina, Spanien

År:

2017

Längd:

85 min

Nordisk premiär!
Festivalpass