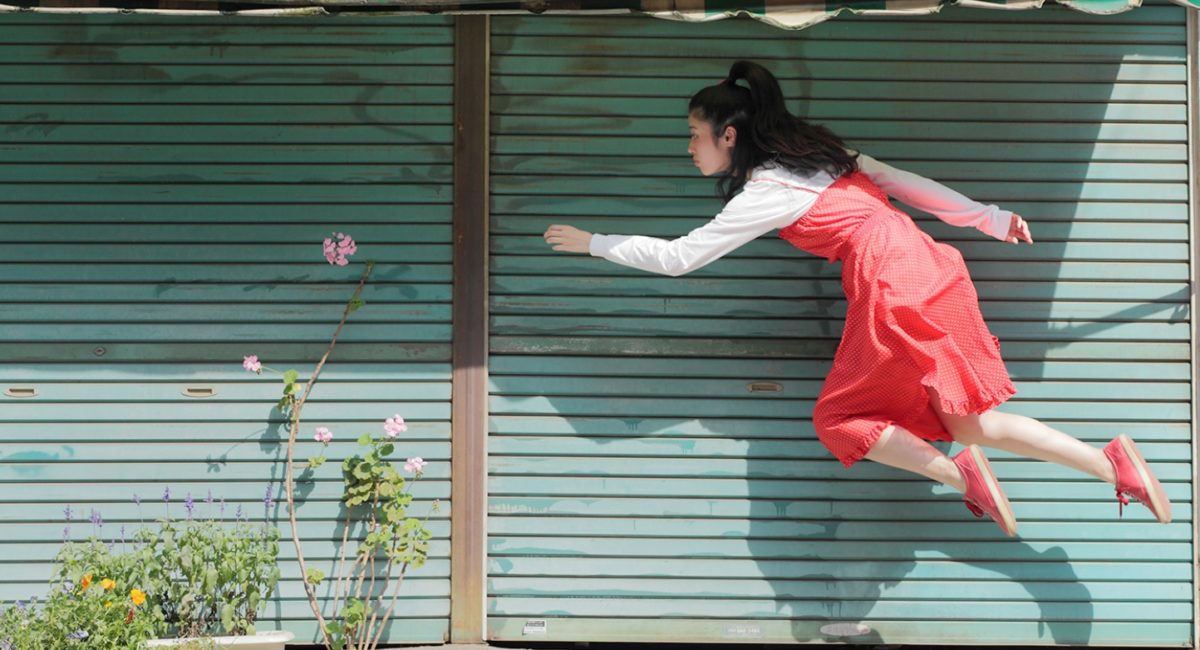 English previous years
Stockholm Feminist Film Festival is the largest film festival for women's films in Scandinavia. We screen films by women directors from all over the world: both features and shorts, fiction as well as documentaries. Alongside our diverse program we will also be hosting a variety of panels addressing gender equality in film, masterclasses, workshops and more.
The next edition of Stockholm Feminist Film Festival will take place Feb 26- March 1, 2020. Info on our Open Call is available here.
PROGRAM 2019

Heartbound
Zita  |  Friday |  15.50
In the small northern region of Jutland, Denmark, over 900 Thai women are married to Danish men. In Heartland we get to follow Sommai and other women for a period of ten years who have found a solution to poverty but who pay a high price living hundreds of miles from their family and loved ones.
Janus Metz, Sine Plambech | Denmark, Netherlands, Sweden | 2018 | 91 min | Swedish subtitles
Little Woods
Bio Rio | Friday | 17.30
A story of two sisters, Ollie and Deb, who are driven to work outside the law to better their lives. For years, Ollie has illicitly helped the struggling residents of her North Dakota oil boomtown access Canadian health care and medication. A modern feminist western-thriller that plays out in the midst of the defaulting Obama-care and the oil fields that were supposed to make "America Great Again".
Nia DaCosta | USA | 2018 | 105 min | Nordic premiere!
The Tale
Zita | Friday | 20.15
Jennifer lives on Manhattan and teaches film studies at the university. When her mother finds an essay that she wrote as an young teenager, her happy childhood memories aren't the same anymore. Jennifer is ready to do whatever it takes to find out what happened, and how it could happen.
Jennifer Fox | USA | 2018 | 114 min
Film+breakfast: RBG
Zita | Saturday | 10.00
A course in feminist practice and a celebration of one of the most influential feminist of the 20th century, judge Ruth Bader Ginsburg. Or Notorious RBG as she is also called. Do we need to say more?
Betsy West, Julie Cohen | USA | 2018 | 98 min | Swedish subtitles
The Queen of Fear
Zita | Saturday | 12.00
Robertina is a famous actor in Buenos Aires who has successfully convinced a group of important stakeholders to invest in her play, without them knowing what the play is about. They only know that it's a solo performance by Robertina. The pressure is on!
Valeria Bertuccelli & Fabiana Tiscornia | Argentina, Denmark | 2018 | 107 min | English subtitles | Nordic premier!
Rafiki
Zita | Saturday | 12.15
"Good Kenyan girls become good Kenyan wives," but Kena and Ziki long for something more. When love blossoms between them, the two girls will be forced to choose between happiness and safety.
Wanuri Kahiu | Kenya | 2018 | 83 min | English subtitles
Cleo from 5 to 7
Zita | Saturday | 14.00
Cleo, a singer and hypochondriac, becomes increasingly worried that she might have cancer while awaiting test results from her doctor. Vardas breakthru movie and a feminist classic. Shown in collaboration with Cinemateket.
Agnès Varda | France | 1961 | 90 min | English subtitles
Beyond the Visible
Moderna Museet | Saturday | 14.00
The first abstract artist was a woman: misjudged and concealed, Hilma af Klint rocks the art world with her mind-blowing oeuvre. A hundred years later she is the biggest discovery who is attracting millions of fans worldwide.
Halina Dyrschka | Germany | 2019 | 93 min | English subtitles | Q&A
Little Forest
Zita | Saturday | 14.15
After a tough time with failing grades and a shaky relationship Hae-won escapes the stress of the big city to her rural home on the South Korean countryside. There she reunites with her childhood friends and aquaints herself with life's simple pleasures, including growing and cooking her own food and drinking into the twilight hours.
Yim Soon-rye | South Korea | 2018 | 103 min | English subtitles | Nordic premiere!
Dead Pigs
Zita | Saturday | 16.00
A bumbling pig farmer, a feisty salon owner, a sensitive busboy, an expat architect and a disenchanted rich girl converge and collide as thousands of dead pigs float down the river towards a rapidly modernizing Shanghai.
Cathy Yan | China | 2018 | 130 min | English subtitles
Blind Spot
Skandia | Saturday | 18.30
Tea and her friend are walking home from school, talking about the other girls in their class and the tests that are coming up. At home her mother Maria is putting her little brother to bed. Everything seems normal. In only one take Novotny creates a gripping and unique family drama and establishes herself as one of the Nordics best film directors.
Tuva Novotny | Norway | 2018 | 103 min | English subtitles | Q&A
Night Comes On
Zita | Sunday | 20.30
Angel LaMere is released from juvenile detention on the eve of her 18th birthday. Haunted by her past, Angel embarks on a journey with her 10 year-old sister to avenge her mother's death.
Jordana Spiro | USA | 2018 | 86 min | Swedish subtitles
Film + breakfast: Microhabitat
Zita | Sunday | 10.00
When the price of cigarettes goes up, part-time housekeeper Miso decides to cut out one of her other expenses: rent. She leaves her small apartment and couch surfs with college friends, occasionally enjoying a glass of whiskey at her favorite café. Unlike many of the thirty-something with whom she reconnects, Miso has retained her free spirit, which she must use to navigate through her various hang-ups.
Jeon Go-woon | South Korea | 2017 | 102 min | English subtitles
6 x short film!
Zita | Sunday | 12.00
Six short films – one about a football icon on a skiing holiday, polarized opinions, money trouble at the hot dog stand, the pressure on appearance, the ideal body and one about alpha leaders.
Zlatan i Alperna | Ingen Lyssnar | På Din Story | Glasbitar | Sara's Intimate Confessions | She-Pack
Many | Sweden & Norway | 2018-2019 | 96 min | Swedish & Norwegian | Q&A
Commander Arian
Zita | Sunday | 12.15
In the barren plains of the Syrian countryside commander Arian leeds her battalion of women as they fight against ISIS. Hit by 5 bullets, Arian experiences the cost of war in the flesh as she is forced to redefine her role in the struggle for women's freedom.
Alba Sotorra | 2018 | Germany, Spain, Syria | 80 min | English subtitles | Swedish premier!
A Woman Captured
Zita | Sunday | 14.00
53 year-old Marish has been kept by a family as a domestic slave for 10 years. Drawing courage from the filmmaker's presence, she decides to escape the unbearable oppression and become a free person.
Bernadett Tuza-Ritter | Hungary, Germany | 2017 | 89 min | English subtitles
Journey to a Mother's Room
Zita | Sunday | 14.15
Leonor wants to leave home but she doesn't dare tell her mother. Estrella doesn't want her daughter to leave, but she isn't able to keep her by her side. Mother and daughter will have to face a new time in their lives in which the world they share is wavering.
Celia Rico Clavellino | Spain, France | 2018 | 94 min | English subtitles | Nordic premier!
The Chambermaid
Zita | Sunday | 16.00
Eve works as a chambermaid at a luxurious Mexico City hotel to provide for her and her son. The workdays are long and monotony and she confronts them with quiet examinations of forgotten belongings and budding friendships that nourish her newfound and determined dream of a better life.
Lila Avilés | Mexico | 2018 | 102 min | English subtitles
Queen of hearts
Zita | Sunday | 18.00
A middle aged woman seduces her husbands teenage son and is ready to do whatever it takes to keep their relationship a secret. A provoking, explicit and thrilling drama-thriller. You don't want to miss this!
May el-Toukhy | Denmark | 127 min | English subtitles
Closing film: Nancy
Zita | Sunday  | 20.30
Ellen and Leos five year-old daughter went missing 30 years ago. For a final attempt to find their daughter they get a facial composite of how their daughter would have looked like today and go on TV to ask for help. When Nancy sees the picture she is struck by the resemblance. Is she the lost daughter?
Christina Choe | USA | 2018 | 86 min | English subtitles
Contact and press inquiries: info@sthlmfemfilm.se.
 _____________
PROGRAM 2018
See pictures from the festival 2018 here.
THURSDAY FEB 22/2
Opening film: Lady bird | 22/2 at 6.00 PM
Christine "Lady Bird" MacPherson is a high school senior from the "wrong side of the tracks." She longs for adventure, sophistication and opportunity, but finds none of that in her Sacramento Catholic high school. We follow Lady Bird as she stumbles her way through her first romance, participation in the school play and, most importantly, application for college.
Director: Greta Gerwig | Country: USA | Year: 2017 | Running time: 94 min | Zita
Watch the trailer here.
FRIDAY 23/2
———————–
And Breathe Normally | 23/2 at 6.00 PM
At the edge of Iceland's Reykjanes peninsula, two women's lives will intersect for a brief moment while being trapped by unforeseen circumstances. An intimate bond forms between a struggling single Icelandic mother and a political asylum seeker from Africa, as they each fight to get their lives back on track.
Director: Isold Uggadottir | Country: Island, Sweden, Belgium | Year: 2018 | Running time: 95 min | Zita
Amateurs | 23/2 at 8.00 PM
In Amateurs, the small town of Lafors hopes to reverse its economic drought by attracting a German discount supermarket, and by enlisting local teenagers to produce films promoting the area.
Unfortunately, the films don't turn out quite as expected, and the project is called off. But two young girls decide to continue working on their documentary regardless.
Director: Gabriela Pichler | Country: Sweden | Year: 2018 | Running time: 102 min | Bio Rio
Watch the trailer here.
SATURDAY 24/2
———————–
Meditation Park | 24/2 kl. 10.00 AM (breakfast from 9.30 AM)
A dutiful wife and mother confronts her sense of self after she finds another woman's underwear in her husband's laundry.
Director: Mina Shum | Country: Canada | Year: 2017 | Running time: 94 min | Zita
Watch the trailer here.
Porcupine Lake | 24/2 at 12.00 PM
Porcupine Lake is a story of the secret life of a pair of girls in Northern Ontario during a hot and hazy summertime when adulthood has not yet arrived, but childhood is quickly vanishing.
Director: Ingrid Veninger | Country: Canada | Year: 2017 |
Running time: 85 min | Zita
Watch the trailer here.
Migrant Dreams – short films selection! | 24/2 at 12.15 PM
Heart of gold
In this film we meet three Filipino women who have left their closest family to work abroad. They all wanted to give their families and themselves a better life, but everything does not turn out the way they hope.
Director: Cecilie Bjørnaraa | Country: Norway | Year: 2017 |
Running time: 55 min | Zita
My New Home Is A Trailer
The girls living in Möllstorps refugee camp (South Sweden) have been through a lot before they came here. Together they try to find their way in a new country with a new language and new habits.
Director: Jasmijn Kooijman | Country: Sweden | Year: 2018 |
Running time: 30 min | Zita
Unwelcome
The 2017 short documentary film "Unwelcome" takes an unusual approach in covering the Syrian war by giving the microphone to a six year old refugee boy and letting him narrate the film himself. In "Unwelcome" we meet six-year old Menwar, who lives in a tent at a gas station in Greece. He and his family fled the bloody conflict in Syria, hoping to start a new life. But when they finally reached Europe, they found a continent that did not want them; a continent that had closed its borders.
Director: Ida Theresa Myklebost | Country: USA | Year: 2017 |
Running time: 16 min | Zita
The Poetess | 24/2 2.00 PM
A woman grabs the opportunity to speak out against religious extremism and stand up for a peaceful Islam by entering Saudi Arabia's X Factor: a televised poetry contest.
Director: Stefanie Brockhaus, Andreas Wolff | Country: Saudi Arabia, Germany | Year: 2017 | Running time: 89 min | Zita
Watch the trailer here.
Women Who Run Hollywood | 24/2 2.15 PM
There were more women producers and directors in powerful positions before 1920 than at any other time in the motion picture history. This documentary tells the stories of these women, largely forgotten by Hollywood.
Director: Clara Kuperberg, Julia Kuperberg | Country: France | Year: 2016 | Running time: 52 min | Zita
Never Steady Never Still | 24/2 at 4.00 PM
A mother struggles to take control of her life in the face of advanced Parkinson's disease, while her son battles his sexual and emotional identity amongst the violence of Alberta's oil field work camps.
Director: Kathleen Hepburn | Country: Canada | Year: 2017 |
Running time: 111 min | Zita
Watch the trailer here.
Marlina the Murderer in Four Acts | 24/2 6.15 PM
When a young widow is raped and her cattle are stolen, she fights back and kills several of her attackers. She embarks on a journey of redemption and empowerment, but the ghost of one of the men she killed returns to haunt her.
Director: Mouly Surya | Country: Indonesia, France, Malaysia, Thailand | Year: 2017 | Running time: 93 min | Zita 
Watch the trailer here. 
Angels Wear White | 24/2 8.00 PM
In a small seaside town, two school girls are sexually assaulted by a middle-aged man in a motel. Mia, a teenager who was working on reception that night, is the only witness. For fear of losing her job, she chooses to keep silent.
Director: Vivian Qu | Country: China, France | Year: 2017 |
Running time: 108 min | Zita
Watch the trailer here.
SUNDAY 25/2
———————–
STEP | 25/2 10.00 AM (Breakfast at 9.30 AM) 
Step documents the senior year of a girls' high-school step dance team in inner-city Baltimore. As each one tries to become the first in their families to attend college, the girls strive to make their dancing a success against the backdrop of social unrest in the troubled city.
Director: Amanda Lipitz | Country: USA | Year: 2017 | Running time: 83 min | Zita
Watch the trailer here. 
The Judge 25/2 12.00 PM
A documentary about Judge Kholoud Al-Faqih, the first woman appointed to a Shari'a court in the Middle East, whose career provides rare insights into both Islamic law and gendered justice.
Director: Erika Cohn | Country: Palestine, USA | Year: 2017 |
Running time: 76 min | Zita
Watch the trailer here. 
Queerama 25/2 at 12.15 PM
A film created from the treasure trove of BFI archive. The story traverses a century of gay experiences, encompassing persecution and prosecution, injustice, love and desire, identity, secrets, forbidden encounters, sexual liberation and pride.
Director: Daisy Asquith | Country: England | Year: 2017 | Running time: 70 min | Zita
Kulturmannen x 4 – Short films programme! 25/2 2.00 PM (Zita)
Winning, Le, Konstnären får barn, Den störste (Swedish subtitles).
A Good Week for Democracy 25/2 at 2.15 PM
A wry and razor-sharp exploration of Sweden's largest political event: Almedalsveckan.
The film enables a reflection on how political events are portrayed, and how the images we see affect our abilities to understand how decisions are made, and how power is won and maintained.
Director: Cecilia Björk | Country: Sweden | Year: 2018 | Running time: 77 min| Zita 
Watch the trailer here. 
Nästa station 25/2 at 4.00 PM
Moa is sitting on the subway, swiping on Tinder. She matches with Victor, who happens to be sitting right in front of her. Is the contemporary dating system a new frontier or the end of the line for romance?
Director: Miriam Renting | Country: Sweden | Year: 2018 | Running time: 8 min | Zita
The Future Ahead 25/2 at 4.00
From first love to first divorce, Romina and Flor experience different stages of their lives together, in Argentinian director Constanza Novick's exploration of friendship between women.
Director: Constanza Novick | Country: Argentina, Spain | Year: 2017 | Running time: 85 min | Zita 
Watch the trailer here. 
JUCK 25/2 at 6 PM
What is femininity? This is the question asked by the dancers of the group JUCK. Their dance stretches the limits of how female bodies are expected to move. Challenging, encouraging, unashamedly sexual and unflinching, they assert their right to occupy public spaces as women. Finally!
Director: Olivia Kastebring, Ulrika Bandeira, Julia Gumpert | Land: Sweden | Year: 2018 | Running time: 14 min | Zita 
Oh Lucy! 25/2 at 6.00 PM
A lonely woman in Tokyo discovers her alter ego when she takes an English class.
Director: Atsuko Hirayanagi | Country: USA, Japan | Year: 2017 |
Running time: 95 min | Zita 
Watch trailer here. 
Closing Film: Good Manners 25/2 at 8.00 PM
Clara, a lonely nurse from the outskirts of São Paulo, is hired by the mysterious and wealthy Ana. Claras task is to care for Ana in the final stages of her pregnancy, which does not seem to be progressing as a human pregnancy should…
Director: Juliana Rojas, Marco Dutra | Country: Brazil | Year: 2017 |
Running time: 136 min | Zita
Watch the trailer here. 
———————–
PROGRAM 2017
THURSDAY 2/3
Sami Blood | 2/3 6:00 pm
A 14-year-old Sami girl in 1930s Sweden tries to pass for a regular Swede in Sami Blood (Sameblod), the feature debut from Swedish-Sami writer-director Amanda Kernell. The film's main narrative consists of one long flashback to the youth of the short's protagonist at a special Sami boarding school in Lapland, where she realized that the Sami were treated as inferior beings. This makes the ambitious and enterprising young woman, beautifully embodied by young newcomer Lene Cecilia Sparrok, decide to ditch her traditional costume, language and ways and try to become a "Swedish" girl instead.
Director: Amanda Kernell | Country: Sweden/Norway/Denmark | Year: 2016 | Length: 110 min | Screened: 2/3 6:00 pm at cinema Sture
Paris la blanche | 3/3 4:00 pm
With no news from her husband, who left in the '70s to work in France, a middle-aged Rekia leaves her village and goes on a journey to Paris. She crosses Algeria and the Mediterranean Sea, gets lost in the alleys of the quarter of Pigalle, to finally find her dear Nura in the distant suburb of Paris in a hostel for retired migrant workers. But her hero, a veteran of the struggle for the liberation of Algeria, has become quite different, has become a stranger.
Director: Lidia Leber Terki | Country: Algeria/France | Year: 2017 | Length: 81 min | Screened: 3/3 4:00 pm at Zita.
Rosemari | 3/3 2:15 pm
 In the middle of her wedding reception, the doubtful bride Unn Tove finds a new born baby girl abandoned in the hotel restroom. She turns her over to Child Services.
16 years later, a young and energetic girl shows up at her door step. It's Rosemari, the baby from the wedding. Together they start investigating the cicumstances leading to Rosemari's's birth. They unravel a story about a young couple's unrestrained love, an exentric ex-boxer with a taste for erotics, and a mother covering up her life's biggest secret. "Framing Mom" is a touching and funny story about how sex, lies and biology created a beautiful flower, Rosemari.
Director: Ruby Dagnall | Country: Norway | Year: 2016 | Length: 95 min | Screened: 3/3 2:15 pm at Zita.
Mother 3/3 | 4:00 pm
 A small Estonian town hides some dark secrets in Kadri Kõusaar's wonderfully pitch black comedy Mother. She draws out Leana Jaluskse's clever script that revolves around a wife and mother whose grown-up son lies comatose in his bedroom after a shooting, with the police unable to find who his attacker may be. His visitors stand over his unblinking body revealing truths as gradually the film teases out who his attacker actually is. Playful and funny as well as beautifully put together, Mother is a dark gem of a film.
Director: Kadri Kõusaar | Country: Estonia | Year: 2016 | Length: 89 min | Screened: 3/3 4:00 pm at Zita.
Three generations | 3/3 6:00 pm
Feeling comfortable in your own skin is a challenge for most adolescents. For Ray (Elle Fanning), it's becoming pure anguish. Ray always knew he was a boy, and as a teenager he insists it's time to undertake the transition. His mother, Maggie (Naomi Watts, also at the Festival in Demolition), is nervous but supportive. Ray's lesbian grandmother, Dolly (Susan Sarandon), adores Ray but remains baffled by his decision. Ray's father, Craig (Tate Donovan), meanwhile, isn't even around. Ray needs both of his parents' signatures before he can begin treatments, but Craig split when he was little. Even if Ray can find him, how can he be sure his father will accept him as a boy?
Three generations of personal struggles with identity and desire are represented in the film's big-hearted vision of a modern family. About Ray is a busy, at times dizzying, ensemble drama, yet the film is anchored by its superb performances. Sarandon offers irreverent comic relief, Watts deftly conveys a cluster of conflicted feelings, and Fanning boldly navigates her character's careening emotions as Ray makes his way toward becoming the person he was meant to be.
Director: Gabi Dellal | Country: USA | Year: 2015 | Length: 98 min | Screened: 3/3 6:00 pm at cinema Park
Stay ups | 3/3 8:30 pm
After last years success with animated Moms on fire, Joanna Rytel now returns with a new short film that challenges ideas of gender and motherhood. A woman in her 40s prepares for the date of evening, while telling her child to keep out of the way. With her unique style and dialogue, Joanna Rytel makes an outstanding comeback with Stay ups. You don't want to miss this one! Stay ups is screened before Three generations.
The Meddler | 3/3 8:30 pm
After the death of her husband, a woman named Marnie (Susan Sarandon) relocates to Los Angeles to be closer to her daughter Lori (Rose Byrne), a Hollywood screenwriter.
But when the dozens of texts, unexpected visits, and conversations dominated by unsolicited advice force Lori to draw strict personal boundaries, Marnie finds ways to channel her eternal optimism and forceful generosity to change the lives of others: she dates an ex-cop (J.K. Simmons), helps an Apple Store employee study for school, and pays for a lesbian wedding. Susan Sarandon delivers a magnetic performance as the doting and slightly psychotic mother Marnie Minervini.
Director: Lorene Scafaria | Country: USA | Year: 2016 | Length: 104 min | Screened: 3/3 8:30 pm at Zita.
The day my father became a bush | 4/3 10:00 am
In a charming town in an unspecified country, young Toda (Celeste Holsheimer) has a relatively carefree life. Above all, she enjoys helping her pastry-chef father (Teun Kuilboer) make sweets in his bakery. When conflict breaks out between the "Ones" and the "Others," her father is conscripted to go off to fight, which leaves Toda in the care of her grandmother (Anneke Blok). The town becomes an active war zone, and Toda's grandmother arranges for her to travel secretly across the border to a neighbouring country where her mother (Noortje Herlaar) lives. But the plan is ruined by corrupt officials, and Toda must flee, penniless, to find her mother on her own. She comes to rely on her own resourcefulness and intuition in order to navigate the perils that obstruct her every move.
Director Nicole van Kilsdonk portrays a number of complex and adult issues — war, the politics of refugee status, and the on-the-ground realities of national borders and language barriers — but imbues this portrayal with a childlike sensibility. Harsh as these topics may be, the memorable story of resilience comes to life in a very touching manner, thanks to a sensitive and vulnerable performance by young Holsheimer. And by omitting any reference to specific nationalities, The Day My Father Became a Bush makes a powerful, universal statement about what is happening the world over as displacement, fear, and forced migration challenge an increasingly globalized humanity.
Director: Nicole van Kilsdonk | Country: Netherlands | Year: 2016 | Length: 90 min | Screened: 4/3 10:00 am at Zita.
Nio liv |  4/3 10:15 am
Meet the most beloved citizens of Istanbul: the cats!
Rumor has it that there is one cat per citizen in Istanbul, and that people love their cats even more than their own children. For thousands of years they've wandered in and out of people's lives, becoming an essential part of the communities that make the city so rich. Claiming no owners, the cats of Istanbul live between two worlds, neither wild nor tame — and they bring joy and purpose to those people they choose to adopt. In Istanbul, cats are the mirrors to the people, allowing them to reflect on their lives in ways nothing else could.
Critics and internet cats agree — this cat documentary will charm its way into your heart and home as you fall in love with the cats in Istanbul. A must see for all cats lovers!
Director: Ceyda Torun | Country: Turkey | Year: 2016 | Length: 80 min | Screened: 4/3 10:15 am at Zita.
The brainwashing of my dad
|

4/3 12:00 pm

As filmmaker, Jen Senko, tries to understand the transformation of her father from a non political, life-long Democrat to an angry, Right-Wing fanatic, she uncovers the forces behind the media that changed him completely: a plan by Roger Ailes under Nixon for a media takeover by the GOP, The Powell Memo urging business leaders to influence institutions of public opinion, especially the universities, the media and the courts, and under Reagan, the dismantling of the Fairness Doctrine.

As her journey continues, we discover that her father is part of a much broader demographic, and that the story is one that affects us all.

Through interviews with media luminaries, cognitive linguists and grassroots activist groups, "Brainwashing" unravels the plan to shift the country to the Right over the last 30 years, largely through media manipulation. The result has lead to fewer voices, less diversity of opinion, massive intentional misinformation and greater division of our country.

This documentary will shine a light on how it happened (and is still happening) and lead to questions about who owns the airwaves, what rights we have as listeners/watchers and what responsibility does our government have to keep the airwaves truly fair, accurate and accountable to the truth.

Director: Jen Senko | Country: USA | Year: 2016 | Length: 87 min | Screened: 4/3 12:00 pm at Zita.
National bird | 4/3 2:00 pm
National bird follows the harrowing journey of three U.S. military veteran whistleblowers determined to break the silence surrounding America's secret drone war. Tortured by guilt for their participation in the killing of faceless terror suspects, and despite the threat of being prosecuted, these three veterans offer an unprecedented look inside this secret program to reveal the haunting cost of America's global drone strikes.
Director: Sonia Kennebeck | Country: USA | Year: 2016 | Length: 92 min | Screened: 4/3 2:00 pm at Zita.
Glory | 4/3 4:00 pm
Tsanko Patrov works as a railway lineman in rural Bulgaria. One morning while making the rounds he stumbles across a jackpot of cash, which he proceeds to return to the authorities without pocketing more than a few bucks. Meanwhile back in Sofia, Julia Staikova is a 40-year-old workhorse who runs the communications department of Bulgaria's corrupted Ministry of Transports. With a major scandal to deal with, not to mention an ongoing effort to conceive a child with her extraordinarily patient husband, she seizes upon Tsanko's heroic gesture as a way to whitewash her ministry's wrongdoing, inviting the worker to the capital to accept a token award and smile in front of the flashing cameras. But Julia's plan gravely misfires when the award in question turns out to be a brand-new digital watch, thus forcing Tsanko to temporarily remove the Russian "Slava" ("Glory") watch that was given to him by his deceased father. That one mistake winds up affecting both of their lives in ways that at first can seem slightly amusing, until they turn harrowingly dark during a final reel that dishes out several twists and surprises, not all of them pleasant ones.
Director: Kristina Grozeva and Petar Valchanov | Country: Bulgaria/Greece | Year: 2016 | Length: 97 min | Screened: 4/3 4:00 pm at Zita Folkets bio
The stopover | 4/3 6:00 pm
At the end of their tour of duty in Afghanistan, two young military women, Aurore and Marine, are given three days of "decompression leave" with their unit, among tourists, at a five-star resort in Cyprus. But it's not that easy to forget the war, and leave violence and traumatic experiences behind. Even though they are back in safety, the adrenaline keeps flowing.
Director: Delphine and Muriel Coulin | Country: France | Year: 2016 | Length: 102 min | Screened: 4/3 6:00 pm at Zita.
Home | 4/3 8:00 pm 
Home is a daring and nuanced exploration of teenagers' relationships both with each other and the adult world around them.
The film follows a trio of adolescent boys whose self-control and fragile egos are tested by a traumatic experience that will reveal their respective natures and shape their worldviews. Recently released from a juvenile detention facility, Kevin is offered a fresh start as a plumbing apprentice at his aunt and uncle's renovation business. Living in his relatives' basement and enjoying some modest luxuries previously unavailable to him, Kevin begins to spend more time with Sammy, his younger, more emotionally stable cousin, and their solemn friend John, who's unable to hide his troubled home life. As the three friends struggle to find their way, we're reminded how adults tend to forget the powerful, if fleeting, nature of adolescent emotion — and how teenagers tend to neglect the consequences of their own actions.
Director: Fien Troch | Country: Belgium | Year: 2016 | Length: 107 min | Screened: 4/3 8:00 pm at Zita.
The apology | 5/3 10:00 am
The film follows the personal journeys of three former "comfort women" who were among the 200,000 girls and young women kidnapped and forced into military sexual slavery by the Imperial Japanese Army during World War II. Some 70 years after their imprisonment in so-called "comfort stations," the three "grandmothers"– Grandma Gil in South Korea, Grandma Cao in China, and Grandma Adela in the Philippines – face their twilight years in fading health. After decades of living in silence and shame about their past, they know that time is running out to give a first-hand account of the truth and ensure that this horrific chapter of history is not forgotten. Whether they are seeking a formal apology from the Japanese government or summoning the courage to finally share their secret with loved ones, their resolve moves them forward as they seize this last chance to set future generations on a course for reconciliation, healing, and justice.
Director: Tiffany Hsiung | Country: Canada | Year: 2016 | Length: 104 min | Screened: 5/3 10:00 am at Zita.
Ouaga Girls

|

5/3 10.15 am 
A group of young women from Ouagadougou study at a girls school to become auto mechanics. The film follows the young women's dreams and anticipations during their final school year. The classmates become their port of safety, joy and sisterhood, all while they are going through the life changing transition into becoming adults in a country boiling with political changes.
Director: Theresa Traore Dahlberg | Country: Sweden/France/Burkina Faso | Year: 2017 | Length: 80 min | Screened: 5/3 10.15 am at Zita.
Little wing

|

5/3 12:00 pm 
Varpu is a 12-year-old girl whose dysfunctional home life with her lonely single mother starts to weigh on her as she becomes increasingly aware of her peers, and the social pressure that comes with adolescence.
In a search for some semblance of stability, she goes on a long journey from Helsinki to Oulu in order to find her real father, a man whom her mother rarely speaks of. Along the way, Varpu discovers not only a parent, but also a new found freedom in knowing who she truly wants to be.
Director: Selma Vilhunen | Country: Finland | Year: 2016 | Length: 100 min | Screened: 5/3 12:00 pm at Zita.
The together Project

|

5/3 2:00 pm
Samir, a forty-year-old crane operator in the suburb of Paris, falls madly in love with the local swimming coach Agathe. To seduce her, he decides to take lessons with her, even though he knows perfectly how to swim. However, his attempt to get closer to her does not last long, and he is soon trapped in his own lies. Agathe flies to Iceland to represent her region at the 10th International Congress of Swimming Coaches. Samir, deeply in love, has no choice but to follow her. Suddenly he finds himself in a meeting in Reykjavik, advocating a new method to solve the Israeli-Palestinian conflict.
Director: Sólveig Anspach | Country: France/Iceland | Year: 2016 | Length: 83 min | Screened: 5/3 2:00 pm at Zita.
All inclusive – Work in progress with Karin Fahlén  | 5/3 3.45-4.15 pm
Tove and her wellbehaved sister Malin travel to Croatia to celebrate their mother Ingers 60th birthday. Inger has just been abandoned by her husband and is deeply unhappy, and a competition of who can get Inger back on her feet starts between the sisters. Karin Fahlén is back with a new film starring Suzanne Reuter, Jennie Silfverhjelm and Liv Mjönes in leading roles. Welcome to a work in progress to watch scenes from All inclusive and to discuss directing and feminism with one of Sweden's top directors! Holding the discussion does film critic Wanda Bendjelloul.
Rosita | 5/3 4:30 pm
Johannes lives together with his father, the middle-aged widower Ulrik in a small fishing town in the northern part of Denmark. They live a quiet routine life, each minding their separate jobs in the fishing industry. Ulrik misses the love and tenderness of a woman and arranges for the young Filipino Rosita to come to Denmark – just as many other men in the town have done before him. Johannes is reluctantly drawn into this as Ulrik's translator. However, over the following weeks Johannes and Rosita are getting more and more attracted to each other which forces Johannes to take responsibility for his dreams and his future.
Director: Fredrikke Aspöck | Country: Denmark | Year: 2016 | Length: 90 min | Screened: 5/3 4:30 pm at Zita.
Long story short | 5/3 6:30 pm
The story of Ellen and her friends, all in their late thirties/early forties, and their more or less self-inflicted complicated love life and longing for romantic redemption. The story is a summary of three years of love-related highs and lows for the group of friends told through eight chapters, each of them set at a party: a New Year's Eve, a housewarming, a Midsummer's Eve, a wedding, a surprise party, a naming ceremony, an anniversary and a round birthday. It is an ensemble story about a group of people who struggle with the conception of the perfect relationship and are bound to re-evaluate their take on what true love is.
Director: May el-Toukhy | Country: Denmark | Year: 2016 | Length: 100 min | Screened: 5/3 6:30 pm at Zita.
Closing film: Prevenge | 5/3 8:30 pm 
What would you do if your unborn child started to persuade you to murder innocent people?
Ruth is a pregnant woman on a killing spree. Her misanthropic unborn baby dictates Ruth's murderous actions, holding society responsible for the absence of a father. The child speaks to Ruth from the womb, coaching her to lure and ultimately kill her unsuspecting victims.
Alice Lowe wrote, directed and played the leading role in this dark, feminist comedy about revenge while being pregnant herself. The film is screened in association with Women in Horror.
Director: Alice Lowe | Country: UK | Year: 2016 | Length: 88 min | Screened: 5/3 8:30 pm at Zita.